Hi just a post to ask for your help to find my dog. If found or any information please email(porcelain779@hotmail.com)or leave a comment on this post.

Name: Buddie
Breed: Kelpie X
Sex: Female (desexed)
Age: About 3 - 3 1/2
Colour: Brown/Red
Eyes: Yellow Brown
Area: Woodville North
Info: She's scared of cars and children and a very timid nervous dog she has stitches in her back inner right leg at the moment that were put there on Christmas eve.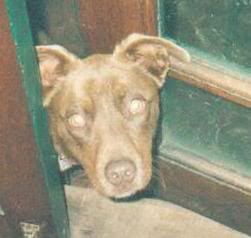 Thanks
Carmen
ps: X Posted